Zerorez is a nationwide indoor multi-surface cleaning company. Zerorez uses a patented powered water process that is free from harmful additives which is what makes their services so exact and unique.
THE LITTLE THINGS SOCIAL CAMPAIGN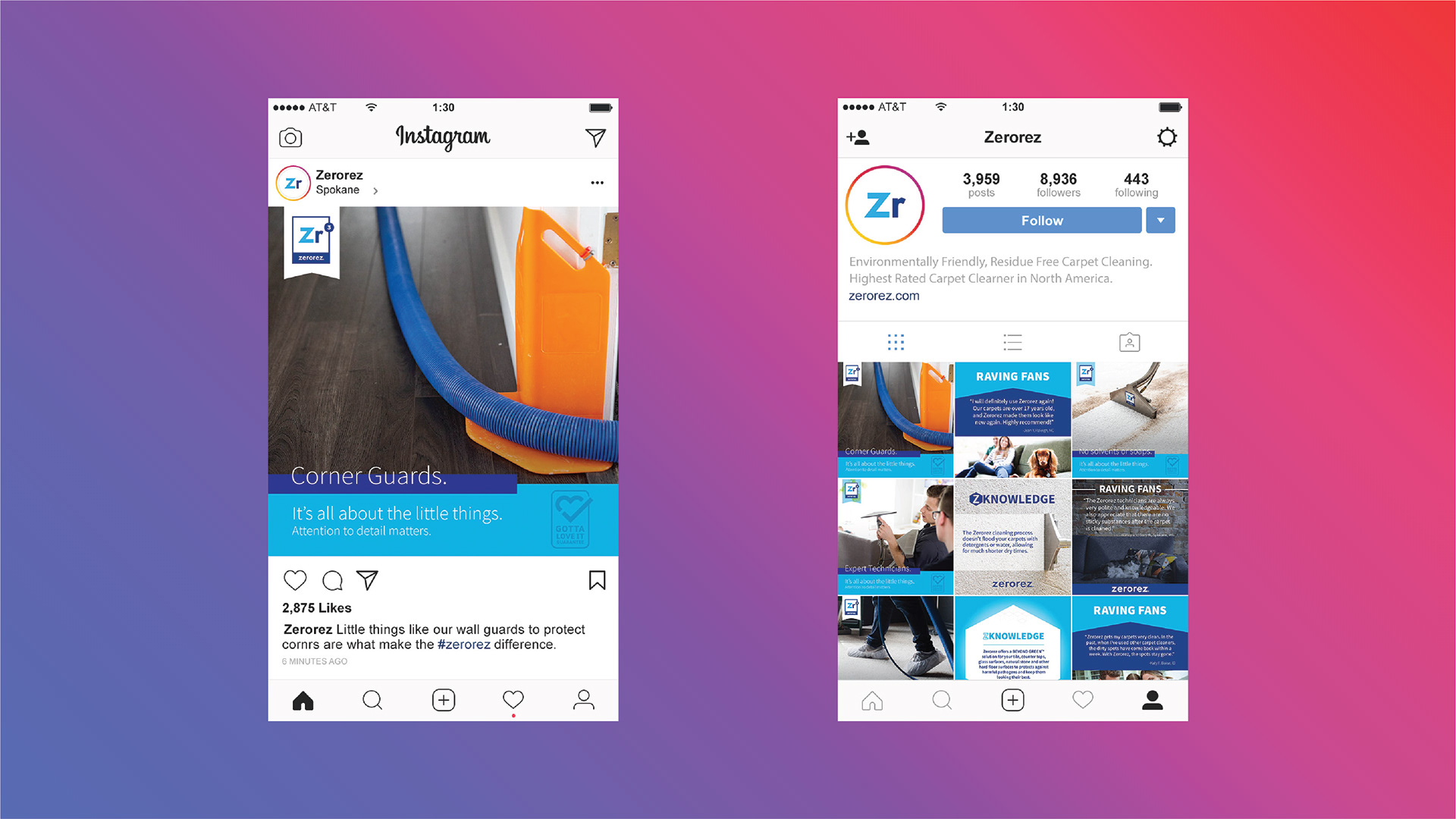 The little things campaign for Zerorez was designed to show the small details that further set Zerorez apart from their competition and make them a standout as the number one rated carpet and multi surface cleaner in America.
Several specific things that Zerorez does during the cleaning services were chosen to highlight in 1080 social posts designed specifically for use and advertisement on Instagram. With so little space available the copy had to very clear and concise with good contrast so as to be easily read from a mobile device.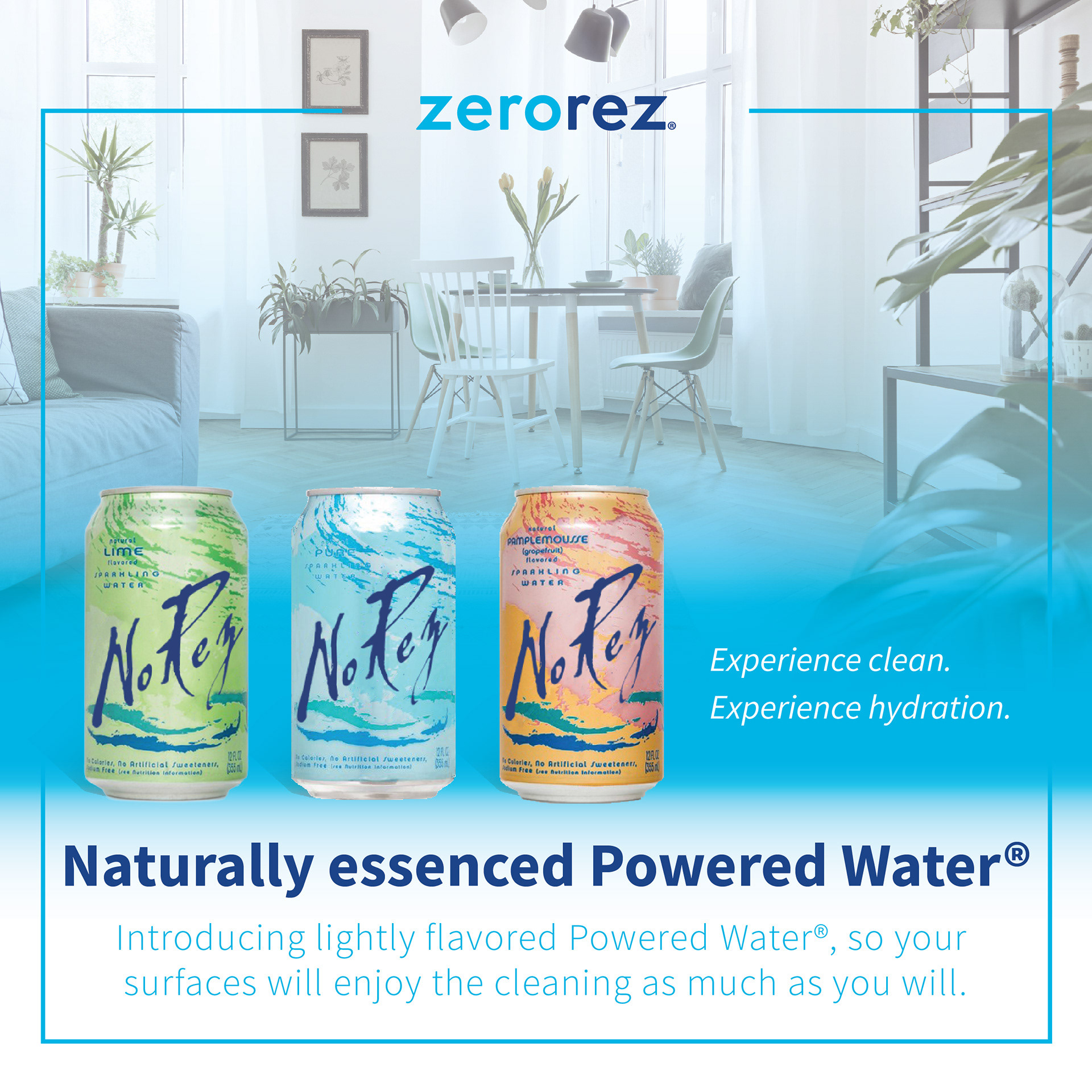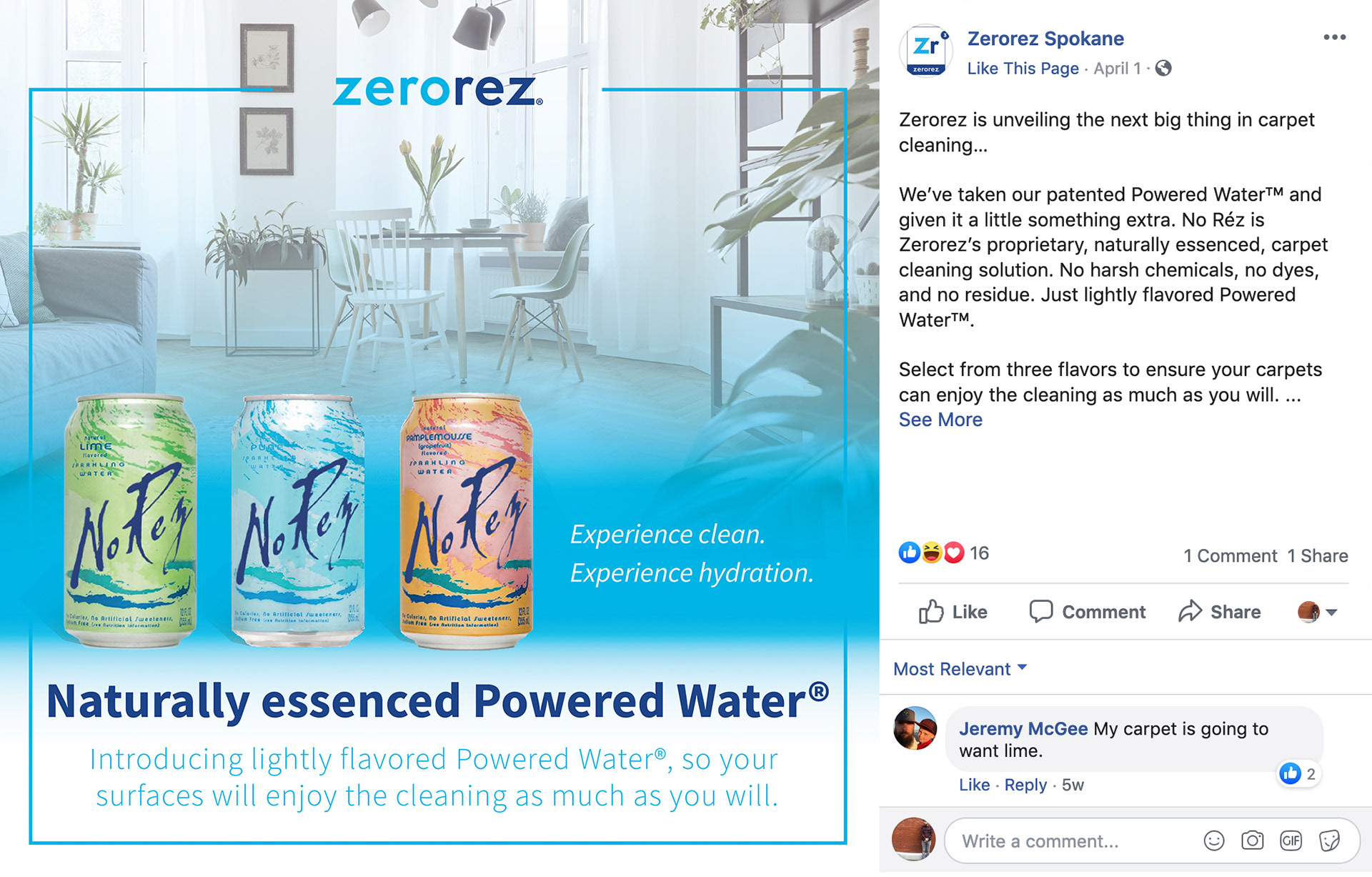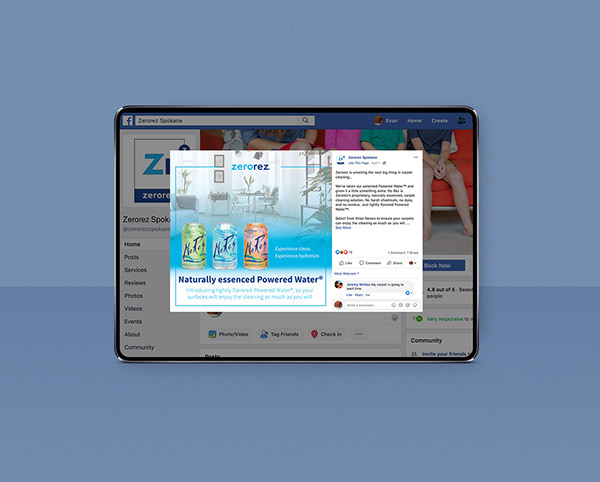 Every year as a ruse Zerorez advertises an April Fools social media post or small campaign based around a product that could, at first glance, possibly be real. After running through several options and looking at metrics from previous years we wanted to produce an ad that was on trend and would catch the attention of social media scrollers.
After ideating the concept of No Réz The name brand cans were retouched to remove the existing logo type and then a custom No Réz logo mark was created and placed on the cans. Copy was provided by a copy writer, the layout for the design was built by the design team and I provided the custom, Photoshop built can art.